Top Quality Equipment
Transport And Vac Truck Rentals
Igo Oil Field Service offers a wide variety of vacuum and transport rentals:
We have a large fleet of late model placarded vacuum transport trucks to meet any needs ranging in volume from 130 bbl. to 165 bbl.
We haul drilling mud, frac fluids, produced water, fresh water, and anything in between. Trucks are also equipped with water spreading systems for dust control and road maintenance.
Bobtail vacuum trucks are similarly equipped as the transport trucks. With their smaller footprint they can get into smaller places and can get to sites tractor trailer combinations cannot in muddy road conditions. These trucks are also more skilled to perform onsite operations.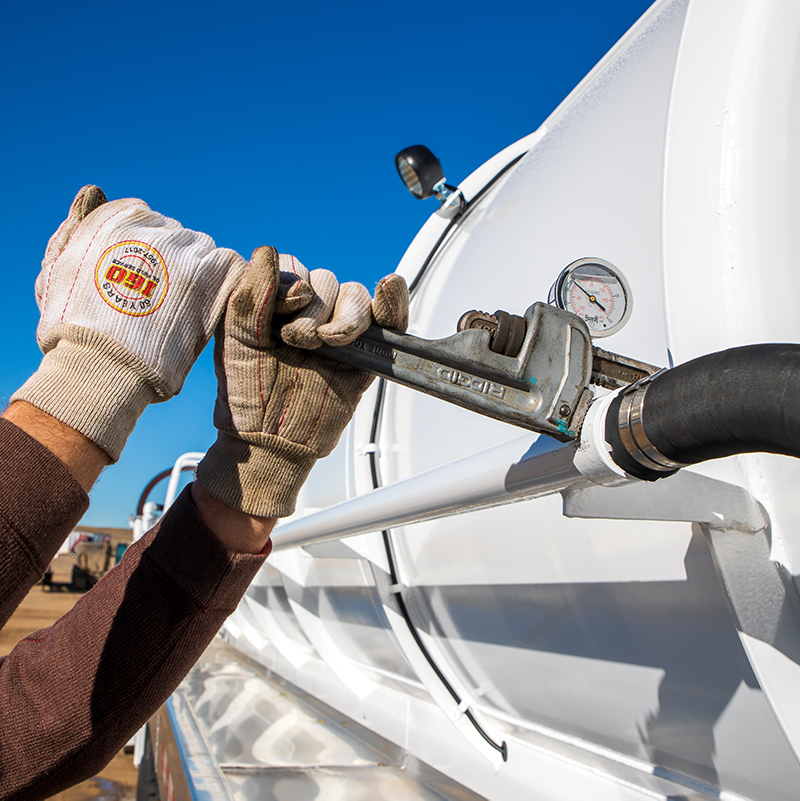 Reserve Trucks